Contact Info
Reborn Cabinets
Cindy Klasson
5895 W. Wigwam Ave
Las Vegas, NV 89139
Phone: 888-2-Reborn (73-2676)
Contact Form
Text the word: REBORNCABINETS To: 72727
Website:
www.reborncabinets.com
Photo Tour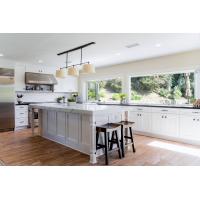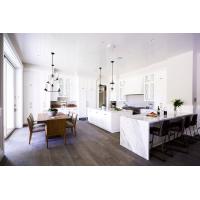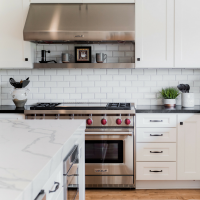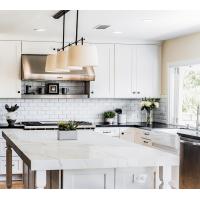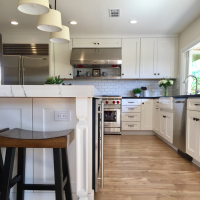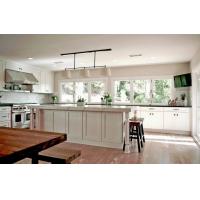 Hours of Operation
Mon - Fri 8:00am - 3:00pm
Sat - Sun Closed
About Us
In 1974, Vinny and Brenda Nardo packed their two young sons and all of their possessions into their green station wagon and a 22-foot trailer. The young family set out across the country in search of a better life. The Nardo sons, Vince, 5, and Anthony, 3, slept in bunk beds in the family trailer while Vinny took on odd jobs, specializing in woodworking, here and there.
Six months later, the Nardos arrived in California and settled in a trailer park across the street from Disneyland. Initially, Vinny took jobs at local cabinetry companies. Vinny brought a new method of cabinetry to these companies: Refacing. Refacing was, and remains to be, a faster and more affordable way to restore cabinets. This new technique was so exciting and very profitable for the companies that Vinny worked for, that the couple saw an opportunity, so Vinny and Brenda decided to try to make a go of running a cabinetry company of their own.
Reborn Cabinets was founded in 1983 with a $300 table saw and a 1,200 square-foot office. Today, Reborn is still completely family-owned and operated and thriving! In addition to the leadership of Vinny and Brenda, Vince Nardo (President) and Anthony Nardo (CFO) have expanded Reborn Cabinets to four locations, including their 10,000 foot Anaheim Showroom and manufacturing center. Two more California locations are in development in San Diego and Bay areas.